» Lapita Voyage Logs
Follow the entire voyage and the many interesting encounters and discoveries experienced by the crew with this collection of logs, dating from the launching of the boats right up to the arrival at their final destination at Tikopia and Anuta.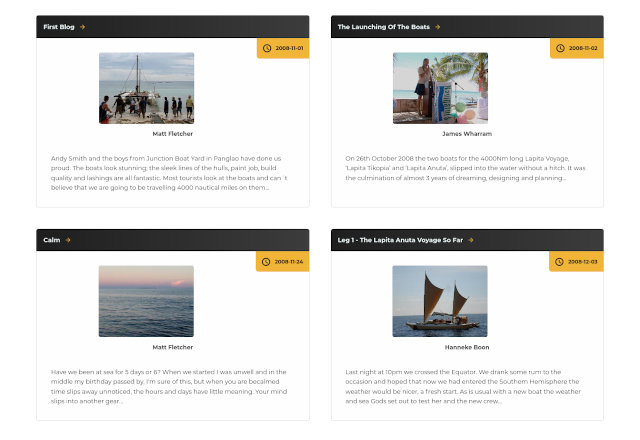 » On YouTube:
Watch the full length Lapita Voyage film.
This video was made in 2009 on the Polynesian island of Anuta at the eastern end of the Solomon islands. This tiny island is mainly self sufficient and is only visited by a supply ship once or twice a year.
Anuta is a tiny Polynesian Island at the eastern end of the Solomon Islands. It is just 1 mile long and 65m high, with a population of around 300. There are 70 canoes on the island, which have a history going back at least 2-300 years, probably much longer. They are a unique V shaped hull design. Several of the canoes are very old, the oldest is estimated to have been built in the 1820s and is still occasionally in use today, as can be seen on this video.