Discover a world full of secrets, exotic and beauty...
» Century-old cultures and traditions
» breathtaking dive sites with crystal
clear water and colourful reefs
» rainforests, misty mountains, river valleys,
tropical islands and a marine diversity
That's all Papua New Guinea!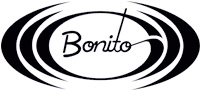 The Bonito brand defining over 26 years reliable for software in the field worldwide weather data reception on board. Bonito is the leading software manufacturer for receiving weather information via short-wave radio, such as WeatherFax, Navtex, RTTY, CW, and Synop as well as Satellite Fax images from NOAA Goes, ESA / EUMETSAT Meteosat.
With MeteoServer (www.meteoserver.net) we developed in 2004 our own Internet weather data service with worldwide coverage and the latest technology.


» www.performancecoatings.dupont.com
DuPont Marine Finishes offers a line of coatings for premium completion and refinishing of yachts and large pleasure craft. These high-performance products deliver the outstanding results expected.
First TV Services GmbH specialize in the dry hire of broadcast television equipment not only in Germany but Worldwide.
Icom Inc. is a Japanese manufacturer of wireless communication products. Since Icom's establishment in 1954, they have had a long record as a trusted manufacturer of land mobile radio, amateur radio, marine radio, aviation radio and communications receivers. As over 50 years of engineering and production excellence is a part of every Icom product, we trust in Icom communication on board.
Wharram Catamarans are built with the principle of flexibility. These Stone Age boats use rope everywhere other yachts use stainless steel.  All five crossbeams, which are connecting the hulls to each other, are lashed to the hulls with ropes. The shrouds holding up the masts are rope. The centre decking is all lashed with rope to the beams. Modern rope is a superb material. We trust in LIROS ropes for all lines, shrouds, lashings, halyards and sheets on board.


» www.preuss-yachtversicherungen.de
Skipper on all seas
have already been appreciating PREUSS
as a reliable insurance specialist for decades .
James Wharram, Hanneke Boon and Klaus Hympendahl
are also relying on PREUSS yacht insurance again,
for the Lapita Voyage.
Radins Australia are renowned as importers and distributors of canvas and industrial fabrics, threads, fasteners and accessories.
We have all the top international and local brands for the awning, general canvas, marine, trimming and upholstery industries plus the largest range of external and internal window furnishing fabrics in Australia,  including  Dickson, Sunbrella and Astra imported acrylic fabrics and our own see through awning mesh 'Vistaweave'.
Radins are also distributors for leading manufacturers such as Gale Pacific who manufacture Canvacon 5000 E supplied by Radins for use as Sails for the Lapita Voyage, Hunter Douglas, Bradmill, Brella, Wax Converters, HVG, Hiraoka, Defab and Mermet.

We are equipping both catamarans with Rocna anchors, each boat carries a 15kg main anchor and 10kg spare anchor. The Rocna anchors have been tested by independent yacht magazines and came out best. Though they resemble the German Bügel anchor they are superior in performance. As we may have to ride out a hurricane, we want the best.
"Released in early 2005 and representing the very latest in modern anchor design, the Rocna is a New Zealand developed "new generation" marine anchor. Its features include instant setting and superior holding power on most seabeds. The design is intended to address the issues that plague more traditional types, such as poor setting reliability and lack of roll-stability, and has achieved #1 results in recent major comparison testing."

Both catamarans have no hand rail. We are sailing 60 cm above water without guard rail protection. Therefore safety is for our crew most important. So we trust in SECUMAR life jackets.

Transportation & Warehousing of (Non-) Hazardous Goods
At our own location - nearby some of the Rotterdam Port Terminals - we operate a 6000 m2
bonded and free warehouse of which 50% has been equipped for storage of Hazardous goods.